Go DJ speed dating on bank holiday Sunday with Hott Date
Mark the date in your diaries, as one street in Digbeth is about to become the party capital for the May bank holiday weekend.
After a few years of hitting the snooze button, Hott Date is back to take over Lower Trinity Street for a party unlike any other. Bringing you retro jams, indie raves, native alternative bands and a whole lot of banging tunes, some that time forgot.
Once described as 'DJ speed dating' by Grazia magazine, Hott Date is the best place to catch the best in Birmingham live music and dabble with DJs who spin records from all sorts of weird and wonderful genres. Taking over Lower Trinity Street's art deco bar Cafe Colette, the famous Digbeth Dining Club's Yard and new venue Unit 4.  
Party brands bringing the party to Lower Trinity Street are naughty noughties indie-ravers House of Jealous Lovers, 80s pop lovers Holiday, disco divas Bad Girls and Le Freak, reggae masters Young Culture, psycho party animals Chicks Dig Jerks, psychedelic arty types Kaleidoscope, rock n rollers Killer Wave plus resident DJs from Cafe Colette and more!
Unit 4 will be the home for live music for Hott Date – with trash country rockers The Hungry Ghosts, joyous folk artists High Horses and cosmic psych group Brainfood. Plus Miles Cocker, Cave Girl and the garage punk phenomenon Table Scraps headlining the night.
Hott Date was (and is) a staple of underground parties in Birmingham. Starting at The Rainbow pub a decade ago, Hott Date quickly became known for its great atmosphere, eclectic music and unforgettable nights. Since then, the club night has hosted parties in The Rainbow Pub, Beach, Warehouse and Garden – as well as The Flapper, Hare and Hounds and more.
Hott Date kicks off the party with full steam at 2pm, Sunday 6th May, ending their monumental night with an after party at soul and retro club The Night Owl.
Early bird tickets have already sold out, and general admission tickets are available now from Ticketlist.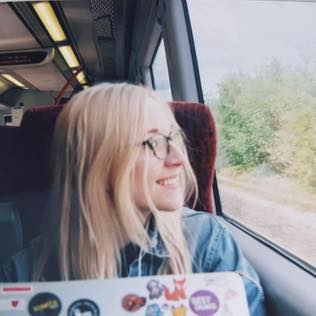 PR, events and social media by day, lover of all things geeky and retro. Can often be found scribbling notes at the back of the gig.
---
While you're here...
Thank you for visiting Counteract. This article may contain affiliate links which help contribute towards the website's running costs. If you were planning on buying tickets, accommodation or music, please purchase through any of the links or banners on our website as we receive a small amount of commission on all sales driven. Without this, we're unable to keep publishing content. Thank you in advance.