Calling all nightlife venues: Ghetto Golf's Industry Open is here!
Calling all clubs, pubs, bars and nightlife venues – get ready to wield your golf clubs and take aim as the Ghetto Golf Industry Open is here to see who is the best putter in the nightlife industry.
On May 22nd, round up your work mates into a team of six and compete against 30 other nightlife revellers on the loudest, craziest and funkiest golf course in Birmingham. Jump into the neon playground and prove you can putt through a retro video games store, a Birmingham bus and even a toilet to win the coveted Ghetto Golf trophy. 
And that's not all, you can also win free golf for a whole year along with other mystery prizes, so the stakes have never been higher!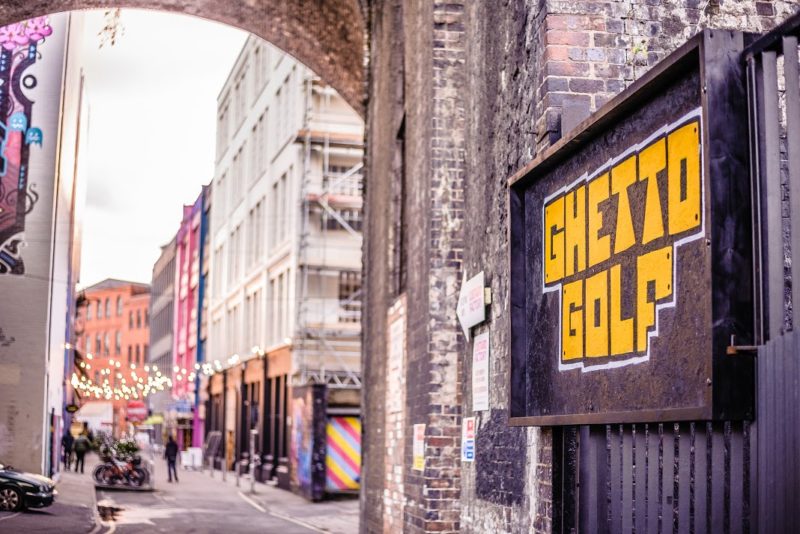 Ghetto Golf is a crazy golf course like no other. With walls plastered in street art from 130 of the Midlands' most notorious, including Foka Wolf and MSGT137 – this golf course is anything but ordinary. Take a punt at an 18 hole golf course that will take you from a basketball court to inside an old Birmingham bus, The Old Crown pub to your nan's living room to finally a neon, retro video game world inhabited by Donkey Kong and Sonic the Hedgehog. 
This is all not to mention the rap inspired cocktails, the specially selected craft beer in red party cups, the deliciously devilish street food from Slims BBQ Express and the classic hip-hop blaring through speakers.
Ghetto Golf couldn't be in more of an idyllic location, smack bang in the middle of Digbeth's hustle and bustle, near The Custard Factory and Digbeth Dining Club and surrounded by the street art that inspired the very course. Originating in Liverpool, Ghetto Golf has become infamous for its eclectic version of an evening out, and now it's your chance to prove your bar, club or nightlife venue is the best in Birmingham.
The Ghetto Golf Open on May 22nd is free for all to enter, but hurry as there's only 30 spots available! To register your venue's team, email [email protected]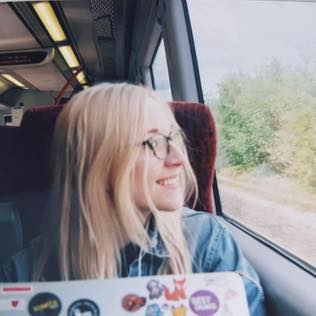 PR, events and social media by day, lover of all things geeky and retro. Can often be found scribbling notes at the back of the gig.