10 gigs in Birmingham this March for less than a tenner
Who said great music had to cost an arm and a leg? Next time you're thinking about forking out loads for an arena, look at your local, independent venues  for some fresh new music at a lower price than you'd expect.
---
Table Scraps, The Hungry Ghosts,
Who: Dynamic garage psych calamity Tablescraps are celebrating their newest release with a night of raucous debauchery
When: 2nd March
Where: Hare and Hounds
Tickets: £6
Compared to the usual run of the mill local bands from Birmingham, Table Scraps are on another planet. Their inspiration from 60s music takes their music to new planes as melodies fuzz, bass lines pulsate and growling chants churn into garage psych rock chaos. Support comes in droves as Bristolian grunge groups Yo No Se and Captain Suun join swampy country rock The Hungry Ghosts for a night of rip-roaring DIY rock and roll.
---
Caro, FJJ
Who: Heavy beats and distorted bass guitars are the driving force for this Leeds trio
When: 2nd March
Where: The Flapper
Tickets: £6
Thunderous, yet perfectly calculated. Caro's debut release "Closet Lunatic" is a perfect example of just that. Lyrics are hushed, yet venomous whilst distorted bass and guitar create a low rumble which builds into springy guitar chords and symbol crashes. Fans of alt-J will love Caro, as well as their support FJJ, who take dreamy guitars and techno beats to a new level.
---
High Horses, DJ Pete Toney
Who: Mandolin in hand, this group bring folk rock to the masses with a smile on their faces
Where: The Night Owl
When: 3rd March
Tickets: £6
High Horses are the epitome of optimism. Foot stomping, tambourine shaking, mandolin wielding folk rock that aims to tell a tale, and of course put a smile on someone's face. From busking in Birmingham, taking over barber shops in Kings Heath to playing their own gigs to swarms of fans, High Horses have traversed the music scene. High Horses are followed by a set from DJ Pete Toney and a club night of soul and retro music.
---
Mellow Gang, Bryony Williams, Lycio
Who: Psych pop that's washed over with nighttime indie and soul influences
Where: The Sunflower Lounge
When: 7th March
Tickets: £6
A little bit poppy, a little bit psych-y but a whole lot of character. Imagine if Lana Del Rey and Tame Impala joined forces and created a cosmic swirl of moody, soulful voice and entrancing synth chords. That only scratches the surface of the capability of Mellow Gang, who have received critical acclaim on their very first EP "Play". Mellow Gang are supported from local guitar wielding indie singer/songwriter Bryony Williams and contemporary electronic 3 piece Lycio.
---
The Harringtons + special guests
Who: Sheffield based, good old fashioned indie rock
Where: Actress and Bishop
When: 10th March
Tickets: £6
For those who are staring at the Arctic Monkeys tour dates, longing for the days to roll around – find your Sheffield indie rock fix in The Harringtons. Known for their "Marr-esque riffs and Jagger vocals" – The Harringtons take the ever successful formula of British rock and refreshes it for a modern audience.
---
The Cosmics, The Americas, P.E.T
Who: Local beachy, grungy, indie trio who recently performed at Glastonbury Festival
Where: The Sunflower Lounge 
When: 17th March
Tickets: £6
If lo-fi, grungy punk swings your boat, look no further than local heroes The Cosmics. They've toured across the UK and even graced the stage at Glastonbury Festival as a trio of 70's inspired, venom infused grunge rock. Support comes from the hedonistic and frenetic midlands group The Americas and Grrl punk band P.E.T.
---
Swampmeat Family Band, The Mighty Young, Bad Girlfriend, Cave Girl
Who: Leeds based hardcore alongside local talent
Where: The Night Owl
When: 23rd March
Tickets: £7
Swampmeat Family Band – a recent fusion of Swampmeat with Rich March (Bentley Rhythm Ace) and Tommy Hughes (Terror Watts) – are celebrating the release of their debut LP Too Many Things to Hide with a live concert at Digbeth's The Night Owl. Expect a night of country fused blues and rock from Swampmeat Family Band, complimented by their friends as support. Garage rock trio The Mighty Young, chaotic punk group Bad Girlfriend, local duo Cave Girl and DJ sets top this bill of brilliant local and upcoming music.
---
Plaza, The Novus, Sarcoline, The Violet Club
Who: Post indie melancholy met with grunge influences
Where: The Castle and Falcon
When: 24th March
Tickets: £7
With music that speaks for itself – Plaza combine space age, dreamy guitar reverb with grit, grunge and a few screams thrown in for good measure. Plaza have played both local and further afield – having the pleasure of performing at Reading & Leeds festivals under their belt. Fans of 90s alt rock such as Smashing Pumpkins will enjoy their somber tone of Plaza, whilst pop punk Basement fans will savour the heavy chords and lyricism Plaza perfect. Support is aplenty from "funk punk" The Novus, alternative four piece Sarcoline and indie pop sweetness from The Violet Club.
---
Alex Lahey, Lazy Day
Who: Good, old-fashioned American-style pop-punk
Where: The Sunflower Lounge
When: 25th March
Tickets: £9
Those with their finger on the new music pulse are already familiar with Aussie, Alex Lahey. She's a fresh face for indie music, peppy guitars and "whoa-oh" will shake up your new music playlist  – giving you that Friday feeling every day of the week. All though this gig is on the pricier side of this list, know you're putting an investment into one of a fresh faced rising star. With support from female fronted shoegaze power Lazy Day.
---
Autopilot, Sonder, What's Left, Flares, Water Into Water
Who: Local alt rock, grunge and indie acts who are set to match their big sounds with big audiences
When: 31st March
Where: The Castle and Falcon
Tickets: £6
Expect nothing less than energetic at this show, full to the brim with upcoming, local acts. Autopilot have captured a completely unique sound – blending big rock guitar riffs with even bigger synth sounds. A band fully committed to what they do, as blood, sweat and beers go into all of their live performances. With support from alt rock/grunge group Sonder, alternative rock trio What's Left, local indie group Flares and progressive rock trio Water into Water.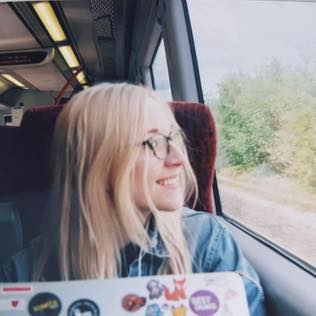 PR, events and social media by day, lover of all things geeky and retro. Can often be found scribbling notes at the back of the gig.