Blog: What is going on with the Prince ticket sale?
Update: Following the tragic terror attacks in Paris, Prince's European tour has been postponed
As we revealed on Wednesday, Prince is set to come to Birmingham next month as part of his Prince Spotlight: Piano and a Microphone Tour.
Tickets were due to go on sale yesterday (November 13th,) at 10am but sales were pulled at the last minute by the Purple Rain star. Several fans voiced their anger at the sudden postponement, with some even rearranging work plans in order to stand a chance of picking up tickets for the dates which spanned across three cities, including Birmingham's Symphony Hall on December 1st.
I think it's fair to say Prince summed up his feelings towards the somewhat unlawful sale of ticket brilliantly with the following tweet:
MULTIPLE CHOICE: A. SCAVENGER B. VULTURE C. TOUT D. ALL OF THE ABOVE pic.twitter.com/IL4J5mZRhM

— Prince3EG (@Prince3EG) November 13, 2015
Some fans have been reporting that front row tickets for the UK dates were available on Ticketmaster's secondary ticketing website, Get Me In, before tickets were even due to go on sale. Not only that, but at inflated prices too. Prince also linked to a report by consumer body Which?, claiming that touts operated on "an industrial scale" through the platforms of ticketing websites such as the aforementioned Get Me In, and others like Seatwave and Viagogo.
ANSWER THEREIN: https://t.co/XNEVanhkSH — Prince3EG (@Prince3EG) November 13, 2015
While all of this has been going on, the official Town Hall & Symphony Hall Twitter account has been keeping fans up to date via the endless task of tweeting that there's no further news.
NEWS: The onsale of Prince – Piano & a Microphone tour has been postponed – will not be going ahead at 10am today. More details to follow.

— TownHallSymphonyHall (@THSHBirmingham) November 13, 2015
Despite communication seeming an endless task with large numbers of confused Prince fans getting in touch, thankfully, Twitter user Rachael appreciated the hard work put in by the venue's social media staff!
@THSHBirmingham You're doing a sterling job keeping us all informed – well done and enjoy that glass of wine when you get home tonight! x — Rachael (@R_Pkr) November 13, 2015
At the moment we don't know what's happening with the ticket sales, whether they'll be rescheduled any time soon or whether they will even take place at all in the near future.
It's all still a bit up in the air, but what's for certain is that Prince is taking a stand against ticket touts who are preventing his real fans from attending the shows. And it's about time someone did that, too.
You can view our original Prince tour news story here.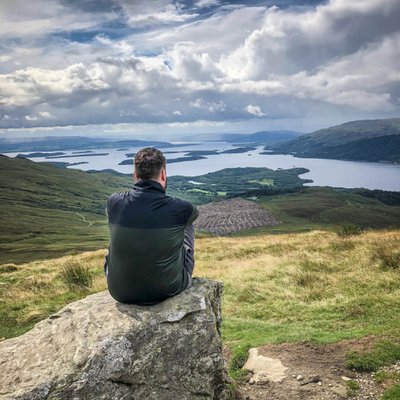 Editor and founder of Counteract, freelance music, lifestyle and travel writer + social media manager. Big fan of discovering new music + online trends.
---
While you're here...
Thank you for visiting Counteract. This article may contain affiliate links which help contribute towards the website's running costs. If you were planning on buying tickets, accommodation or music, please purchase through any of the links or banners on our website as we receive a small amount of commission on all sales driven. Without this, we're unable to keep publishing content. Thank you in advance.