Blog: How the emerging Club L'Amour is bringing the love back to Birmingham
It's Friday night in Birmingham. I want to go, for want of a better word, 'clubbing'. I assess my options. There's Propaganda. Hmm. That resembles too much of a sixth-form prom, and I'm beginning to look like an over-affable professor. Popworld? I am never feeling 'guilty' enough to jiggle and jive to Whigfield and the Wurzels. Risa? If you didn't know hoes were loyal, you will after they play a 30 second snippet of it every hour.
Thank God, then, for L'Amour. Residing in the 'cosy' space of Suki10c (suck it and see) in Digbeth, the small residency – which makes The Sunflower Lounge look like the O2 Arena – has built a loyal following, thanks to its showcasing of both established and up-and-coming indie bands, stellar playlist and jovial atmosphere. It's the only place where you can begin a heartfelt debate on whether This is Hardcore is better than Different Class, where you'll be asked for Gaviscon as swiftly as you'll be asked for gak and where you can request to hear 'The Concept' without them mistaking it for a question on intercourse. In short, if you want to be understood, go.
Recently, the club pulled off an admirable coup when it secured an after-gig gig, in the shape of scruffy troubadour Ratboy, a guy whose attire makes Jamie T look like Elton John. As he entertained the bulging crowd with the likes of 'MOVE' and 'Sign On', it's commendable that the guys behind L'Amour managed to get Mr. Boy, nee Jordan Cardy, from the 02 Academy – fresh from supporting Drenge and Bloc Party – down to this seemingly dingy dungeon.
Local legends such as HANKKS, Indigo Riot, Afterbloom, Breeze and Gleam have all flaunted their dream pop wares at the venue, where you're guaranteed to hear the latest irresistible ooze that Birmingham has to offer. The unavoidable Jack Parker and BBC Introducing's Jess Goodman have also took to the decks in between songs, where if you don't hear 'Loser' or 'Loaded', your Strongbow is free (that's a joke).
To put a personal slant on why I love L'Amour, it reminds me of The Perks of Being A Wallflower. My closest friends consider my music tastes something to be avoided, as if you've got a friend that's recently been done for a questionable Google search. Thus, going out and finding a club that plays the likes of Dinosaur Jr, DIIV and The Drums was a mere Gaviscon high. I needed to find the "island of misfit toys", as Sam Dutton deems it. In L'Amour, I certainly found it. I have only attended a handful of times so far, but it has roundly trounced any club night I have been to before.
The first time I attended I must admit I was scared and fragile. After trying to find it in the rain and urine-soaked nightlife that is Digbeth, I stumbled across a snooker hall. Surprisingly, that wasn't it. When I found it, I thought it was a warehouse front for a drug den, but when I ironically heard 'Not If You Were the Last Junkie On Earth' blaring through, I knew I was home. So props to those that introduced me to L'Amour (you know who you are), and I can't wait to visit again. And, if you spent most Fridays alone in your room with a vinyl of Loveless, you should come too… you'll be glad you did.
Club L'Amour takes place on Fridays at Suki10c, Digbeth. Keep up to date with the club on their Facebook and Twitter pages.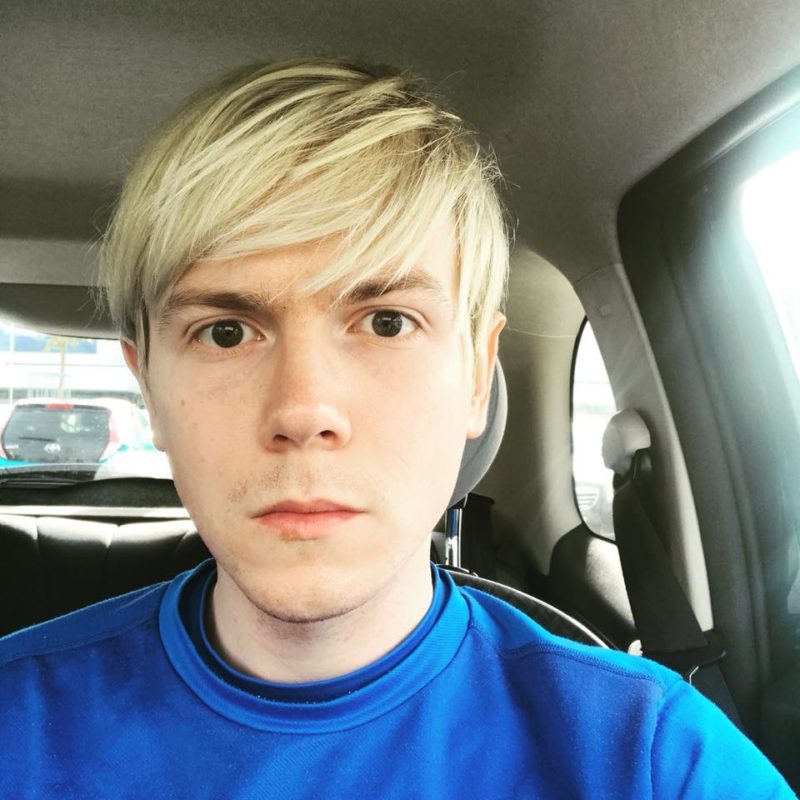 Tied to the '90s. I love anything with a good melody. Favourite acts include DIIV, Best Coast, Wavves, MBV, The Lemonheads, Bully, Pavement, Weezer, Wolf Alice, Mac DeMarco and Dinosaur Jr.
---
While you're here...
Thank you for visiting Counteract. This article may contain affiliate links which help contribute towards the website's running costs. If you were planning on buying tickets, accommodation or music, please purchase through any of the links or banners on our website as we receive a small amount of commission on all sales driven. Without this, we're unable to keep publishing content. Thank you in advance.