Superfood sign to Dirty Hit and announce 17-date UK/Ireland tour
Birmingham's very own Superfood have announced their return with a 17-date UK & Ireland tour, set to take place this March.
Superfood, who released their debut record Don't Say That in 2014, will be headlining the Dirty Hit Tour with fellow label-mates King Nun and Pale Waves on a string of dates across March and April 2017.
Kicking off in Oxford, the trio of bands will go on to play all across the UK with a mid-way date at Birmingham's O2 Academy2 on 27th March. The tour ends with two dates in Ireland on April 3rd & 4th.
Tickets go on sale Wednesday 25th January at 10am through SeeTickets.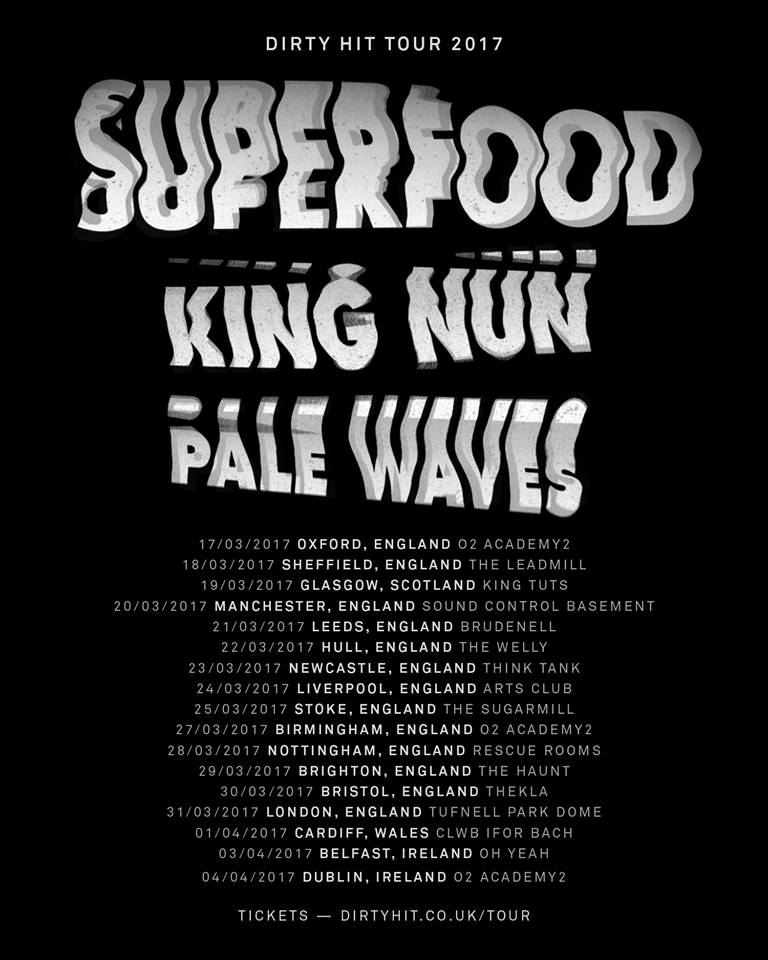 Passionate about everything to do with local music. Also a big fan of The Beatles, The Strokes, Arcade Fire, Death From Above 1979, Tame Impala, Wavves, The Wytches, Slaves & a lot more.

Latest posts by Richard Franks (see all)